Shawn gets head over heals happy when you take him hiking!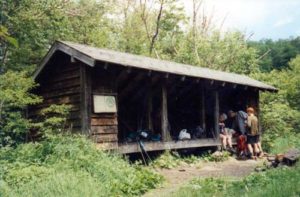 Mt. Isolation (4003)
Trail: Rocky Branch Tr, Isolation Tr, Davis Path
Date: Friday & Saturday, July 5'th & 6'th
Attending: Shawn, Gabe, Simone and John
Miles: 10.9 Friday/ 3.7 Saturday / 14.6 Total Time: 7.5Hrs. Friday, 3Hrs. Saturday
AMC huts, / shelters / camping site: Rocky Branch Shelter #2
"I care not what others think of what I do, but I care very much about what I think of what I do! That is character!" Theodore Roosevelt
Knocking off another 4K (#43). It sure has been a while since we've bagged one of these. This was supposed to be a 1-week AT hike through Connecticut. (It's real tough to get the schedules of 5 people to work out so that you can pre-plan an entire week. It just wasn't going to work out. No Problem! We just cut the trip down to 4 days and continue knocking off another section of the Vermont AT. More issues, more juggling and we're down to 2 days on the NH AT… Transportation logistics issues with the two-car issue and we're down to hiking Isolation for 2 days with 1 car. So many trails, so many trails.
A note to anyone thinking of making this into an overnighter. The Shelter at the foot of Isolation is on it's last legs and is not going to be maintained. It is unlikely to be there much longer. The new camp site is located before the river crossing.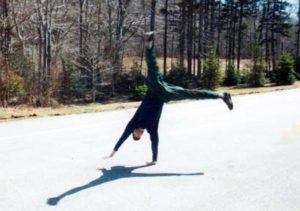 We started at the Rt.16 Rocky Branch trailhead. (Note! this is a pay parking lot but you can't purchase a parking pass there.) Our annual pass expired 3 days before we hiked. It was getting later than I wanted to start hiking so we took a chance; the next trail head up, does let you buy day passes so we purchased one and used the drop box at the Rocky Branch for the money. (It worked!) The trail starts out with a 2.8-mile steady/moderate incline to the height of the land. (With full packs for the first time in a long time, and high humidity I would have to say this was a hard "moderate" stretch.) From the height of the land on Rocky Branch to Davis Path the trail was wet. We ditched our packs at the shelter and continued to the summit with daypacks. Showers that never amounted to more than sprinkles continually threatened the last 2 hours of the hike to the top. The summit was socked in with fog; No views! Bummer! But we were glad to be there nonetheless. Temps we app 50'ish, but with the steady 30+Mph wind it didn't take us long to get cold, (considering the previous week was in the mid 90's every day we were all happy to get bone chilling cold. Cool!)
We got back to settle in at the shelter by 7PM. We cooked the usual dried ramen / dried vegie meal and decided to set up the tents inside the shelter. By 8:30PM a moderate steady rain started for a few hours.
The next morning was still overcast, but nice enough for us to spend 30 minutes lounging around the rocks on the river before we packed out. I need to add one final note. PAIN!!! My body has betrayed me again! Within 100 yards from the summit on the first day, my left groin muscle tightened up so bad it was killing me to take every step. Boy was I glad to get back to the shelter and stop walking. On Saturday morning I thought I was feeling better but within the first ¼mile nothing was taking the edge off the pain of every step. Thank God we only had 1 mile of very moderate up hill and only 3.7 miles total to the car. I have got to get into regular exercise that solves that issue.